Be a Hero!
Become a Hero of the Harvest by empowering families around the world!
Change a child's life.
Change a parent's life.
Change an entire community's future.
Donate Now & Make A Difference!
Meet Our Heroes of the Harvest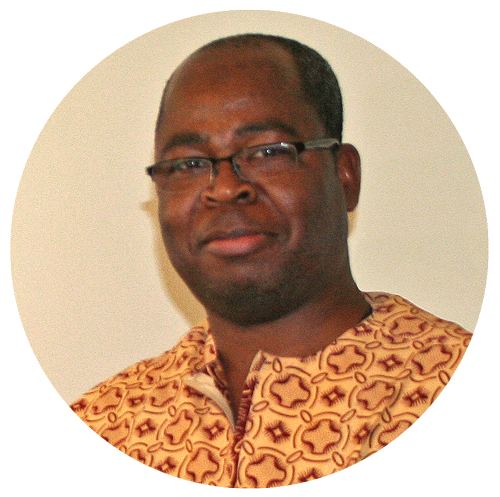 Yakouba - Peer Educator, Supporter, and Translator in the U.S.
Yakouba grew up in Burkina Faso and has first-hand knowledge of the difference moringa makes in families' lives.  "Having grown up in a part of the world where malnutrition and unclean drinking water cause countless deaths every year, I see Strong Harvest International as a very important tool to save lives around the world."  Not only have Yakouba and his wife, Tiffany, supported Strong Harvest financially, but Yakouba has also volunteered his time assisting with the French translation of our training manual and is working on the Jula translation.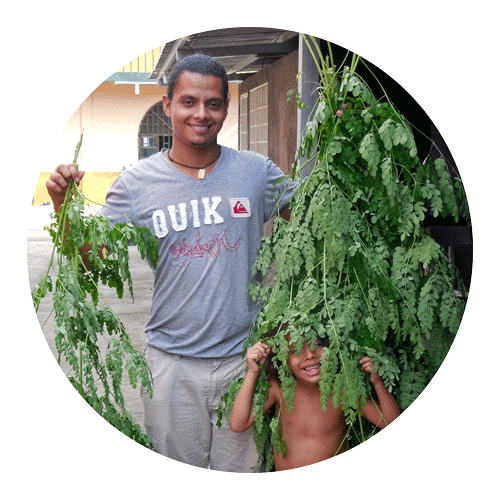 Lesly - Peer Educator and Translator in Nicaragua
"The moringa tree is a gift from God, because it provides to people what they cannot afford in my country, nutritious food and better health. People do not need to spend money to obtain this, with moringa they just need to start eating it, that is amazing for the poor people in Nicaragua! I am part of Strong Harvest because they provide the knowledge that people need to start using moringa. I want to help people to have a better life physically and spiritually and to provide a better future for our children."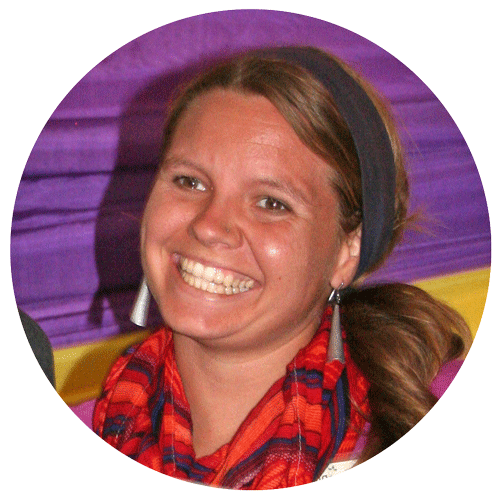 Meredith - Peer Educator in Tanzania
Meredith, a Peace Corps Volunteer, received Strong Harvest training in Tanzania last year. Recently, we heard from Meredith that she and other Peace Corps Volunteers are providing moringa training in villages around Mt. Kilimanjaro. "Thank you for having a very organized moringa training and for giving us the materials to teach our own groups. More people are benefiting from the work that you put into the training."  This is Strong Harvest's vision – people teaching people teaching people – continuing to spread the knowledge of sustainable solutions to hunger and poverty!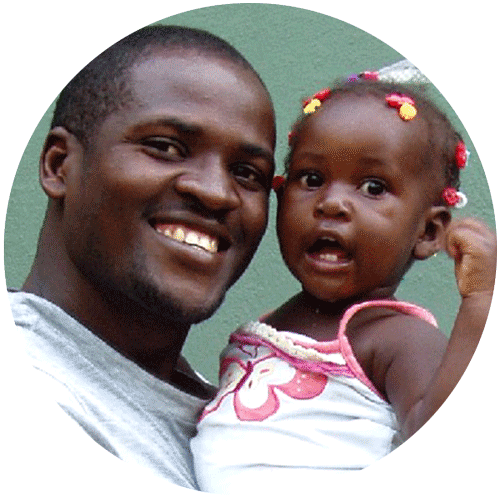 Fritzner - Peer Educator and Translator in Haiti
"I love being part of Strong Harvest, because it focuses on bringing and changing life for people – especially those who can't help themselves or provide for their families – through one plant that gives life and helps people to save more money. I will do my best to teach, presenting to more people all about moringa. My main reason to spread the knowledge and ask Strong Harvest International to stand behind me is the importance of planting and using moringa everywhere I go, because moringa is the restoration tree for Haitian life."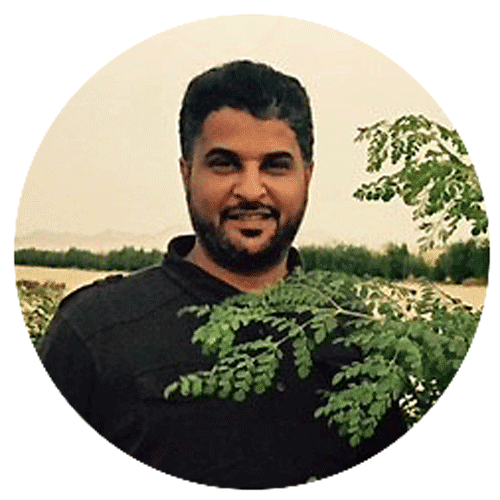 Saif - Peer Educator and Translator in Saudi Arabia
Saif attended Peer Educator training on-line from his home in Saudi Arabia.  He shared that, "In addition to valuable information about moringa nutrition, cultivation, pruning, and harvesting, they opened my eyes to see how the moringa tree could be a powerful solution to combat the killer trinity: malnutrition, dirty water, and poverty in the developing world. I am amazed by the benefits of this tree. I started planting moringa, using its leaf, and sharing the information about moringa benefits and its seeds with the people around me, and I built a website to raise awareness about the benefits of moringa in my country. My vision is to see this tree in every home in my country."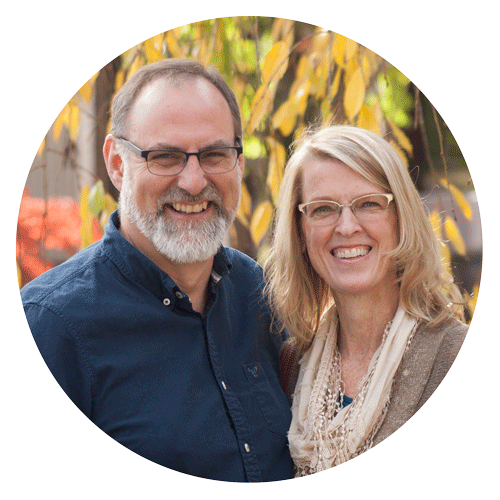 Steve and Lorraine - Supporters and Tech Assistance in the U.S.
"We used to think that we had to be the ones to go and do things to make a difference, but we've realized we are able to participate in changing the world through supporting and giving. We love what Strong Harvest is doing and are honored to be a part of their support team."  Steve also volunteers his valuable tech expertise to help Strong Harvest stay connected in the digital world.  We so appreciated their dedication!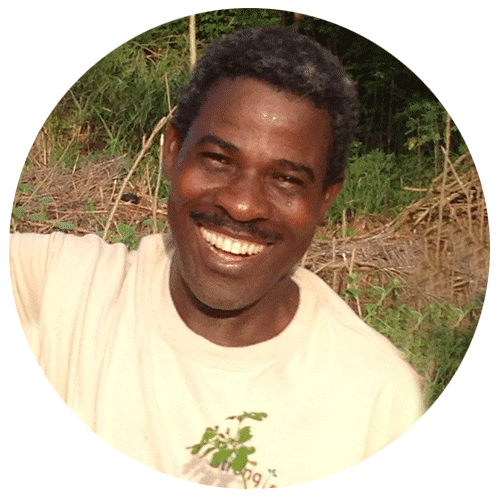 Jean - Peer Educator in Togo, Burkina Faso, and Benin
Jean's passion for moringa shows as he declares that when there is "Moringa in the dish, that's life in the dish!" He has provided Strong Harvest training to over 90 people in the West African countries of Togo, Burkina Faso, and Benin. He shared with us that making a difference in the lives of the people around him makes him feel closer to his community. After doing a training in Benin, he said, "In the language of Dassa, Benin, moringa is called 'langa langa' which means 'house of medicine.' Why the name? In the old days, moringa was grown close to the house and was used as medicine. So in the house, we do not need to go far to heal."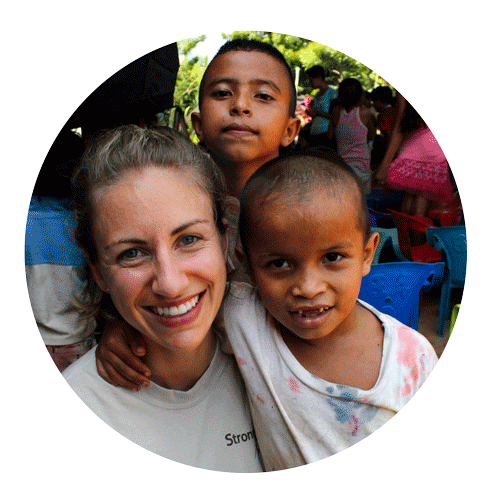 Megan - Peer Educator and Translation Coordinator in the U.S.
"I am passionate about healing and restoration. In volunteering with Strong Harvest, I have found a place where my passions meet the world's needs in a practical way. We translate the good news of moringa and nutrition into people's native languages, which makes it fully accessible to them. They can really own the knowledge and use those materials to spread the good news to their communities! It is such a privilege to holistically empower people across the globe by sharing about the miracle tree – moringa!"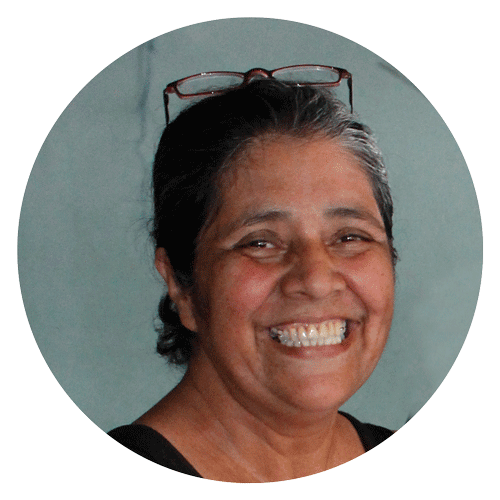 Miriam - Peer Educator in Nicaragua
Miriam works with families who live in and near the city dumps and make their living as garbage pickers.  "We work in areas of extreme poverty.  We met Rick and learned about moringa and now we add it to soups, tea, meat, vegetables, gallo pinto, rice and beans."  Miriam is planting moringa trees "so we can add moringa to all the feeding programs because it is such a blessing."
Fighting Hunger & Poverty
Strong Harvest works in partnership with developing-world communities
to provide attainable, sustainable, and generational solutions to the issues of malnutrition,
unsafe drinking water, and lack of economic opportunity.
Our primary tool is the moringa tree.
The solution really can be as simple as a tree!