Kuli Kuli Moringa Superfoods
Good for You. Good for Strong Harvest. Good for the World.
When you click through our website to purchase your Kuli Kuli products, they'll send a donation to Strong Harvest, helping us to empower more families around the world to grow and use moringa as a sustainable source of good nutrition!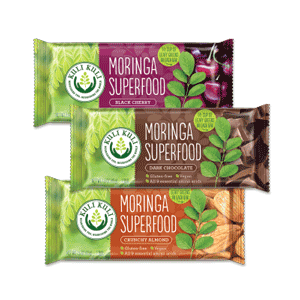 Nutritious. Delicious. Packed with energy. 3 awesome flavors: Black Cherry, Dark Chocolate, and Crunchy Almond.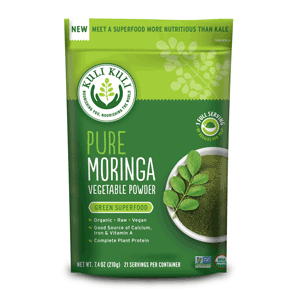 Just one tablespoon of Kuli Kuli's Pure Moringa Vegetable Powder is equivalent to a full serving of vegetables.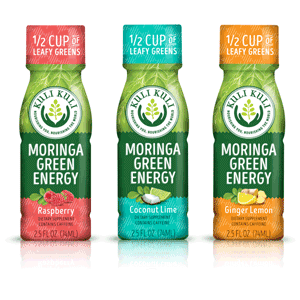 Moringa Green Energy shots give you a plant-powered natural boost with green tea and a half cup of leafy greens.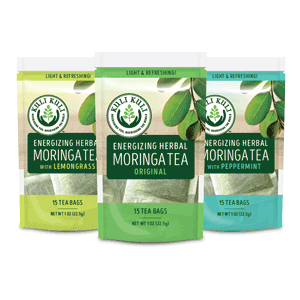 Rich in antioxidants to eliminate free radicals and improve focus, Kuli Kuli's Moringa Tea is pure and restorative.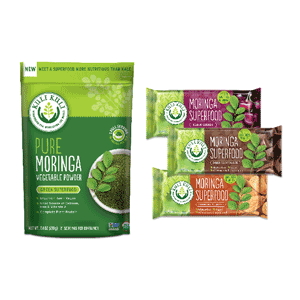 Containing organic moringa powder and superfood bars ~ the perfect way to try out the miracle of moringa for yourself.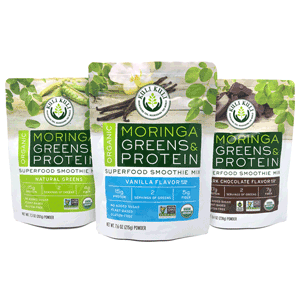 Get your greens on-the-go with Moringa Greens & Protein ~ calcium, fiber, protein, and 2 cups of greens per serving!