RECIPES & SERVING SUGGESTIONS
Tested and loved by Strong Harvest's staff and friends!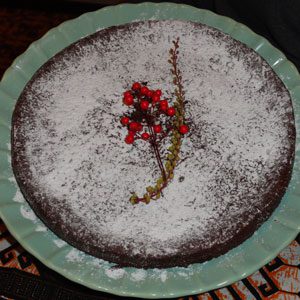 This delicious chocolate torte has a couple of surprises – not only does it contain moringa, but it is flourless!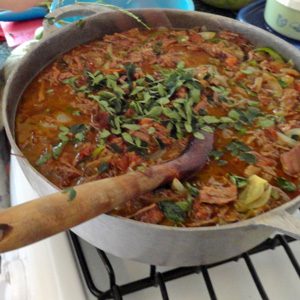 In your Soup
To most any soup add fresh or dried moringa leaves with very little change of flavor, but with a huge change in nutritional value.  Don't be shy – throw in a few hand-fulls, just be sure to add them at the very end and cook for only a few minutes.  You don't want any of the good stuff being cooked away.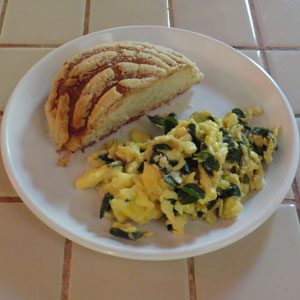 In your Eggs
Added right before your scrambled eggs are finished cooking, fresh or dry moringa leaves will give your breakfast a boost while bringing a mild, not-quite-spinachy flavor.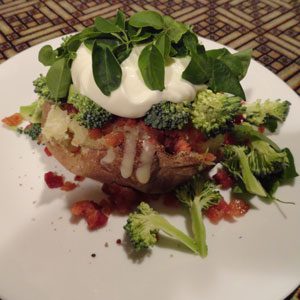 Super Bakers
So you've got your baked potato loaded with bacon, cheese, butter, sour cream, and broccoli, now add the power topping – fresh moringa leaves!  Now your baker is truly loaded with even more vitamins and minerals! If you're out of fresh leaves, use some crumbled dried leaves.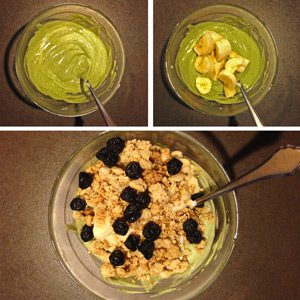 Green Yogurt
Start with your favorite yogurt and add moringa leaf powder.  Start with a teaspoon – the powder is powerful!  Top that with some fresh fruit, granola, and maybe some dried blueberries and there you have it – a fast and healthy breakfast with an extra punch.
Send us your favorite moringa recipes – we love trying new, tasty ways to eat moringa!