When families have access to moringa training, they have the tools they need to provide sustainable daily nutrition, create new sources of income, and protect their land from erosion and deforestation.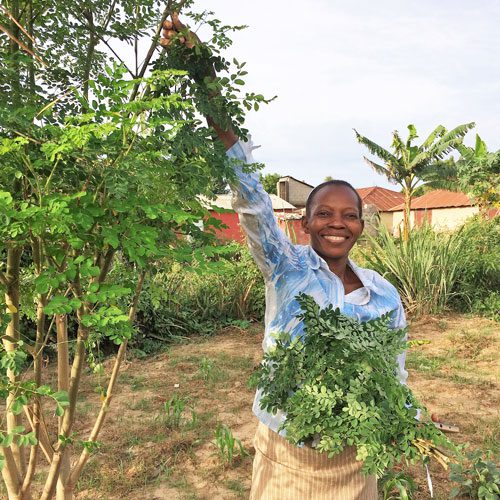 Even when food prices soar due to government instability, failed crops, or natural disaster, families can still have a sustainable source of rich nutrition to meet their daily needs.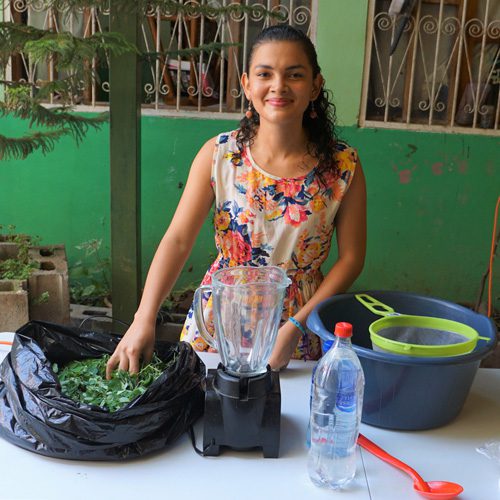 Creating moringa products for sale such as leaf powder, oil, soap, and saplings, brings new sources of income, enabling families to pay for food staples, school fees, clothing, and other necessities.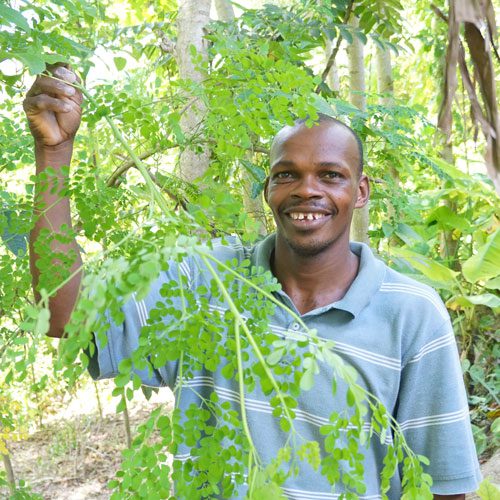 Planting moringa removes carbon dioxide from the air, produces oxygen, creates biodiversity, shades people and animals, holds moisture in the soil, provides erosion control, and reforests the land.
We're fighting hunger and poverty by empowering developing-world families with the knowledge of how to grow and use the multi-faceted moringa tree for improved health, increased family income, and environmental care.
Strong Harvest puts the Power of Sustainable Change into the Hands of the People
We believe that everyone should have access to sustainable sources of good nutrition, clean water, and economic opportunities, while protecting and caring for the local and global environment. 
To make this a reality, we work in partnership with developing-world communities to provide attainable, sustainable, and generational solutions to the issues of malnutrition, unsafe drinking water, lack of economic opportunity, and land degradation.
Our primary tool is the moringa tree.
The solution really can be as simple as a tree!
Why is moringa so important?
We're Reaching the World
and empowering families through the miracle of moringa!