The water project in Gelai, Tanzania, is a beautiful example of how people use moringa to holistically benefit their unique communities. Groups of Maasai women, trained as Strong Harvest Peer Educators, created government-recognized savings groups (self-funded microfinance banks). They use the funds from selling moringa products, goats, beadwork, and other small business activities, to fund these groups.
One project created by these groups is rainwater catchment systems. The group funding allows members to add metal roofs and gutters to their houses to capture rainwater, and then Strong Harvest provides a cement pad and a 1,000-liter (264-gallon) water storage tank. The women and children no longer have to walk the 20 kilometers (12.5 miles) round-trip to the nearest spring multiple times a week. In this arid climate, they now have fresh water at their houses for much of the year!
Below are some of the 22 women who have worked hard to install life-changing water catchment systems at their homes.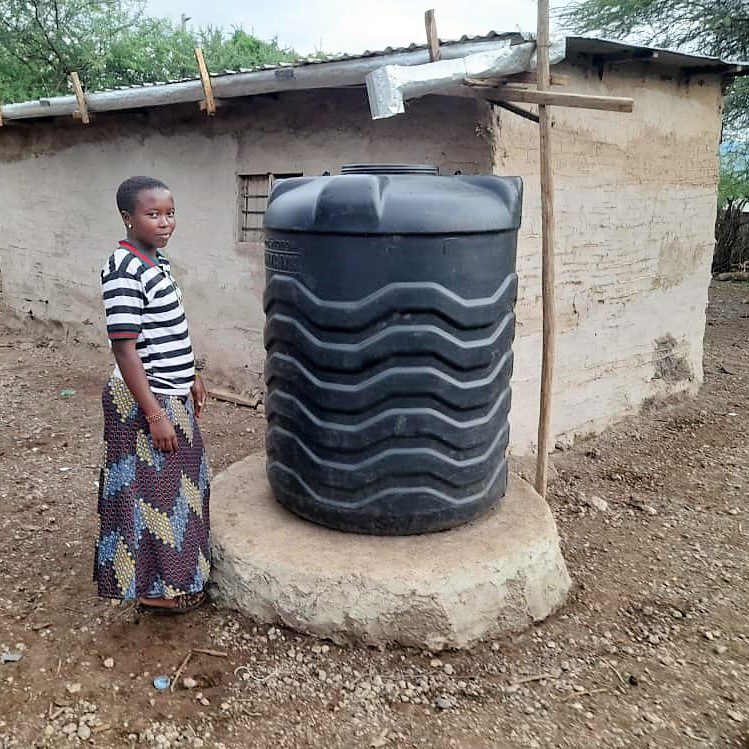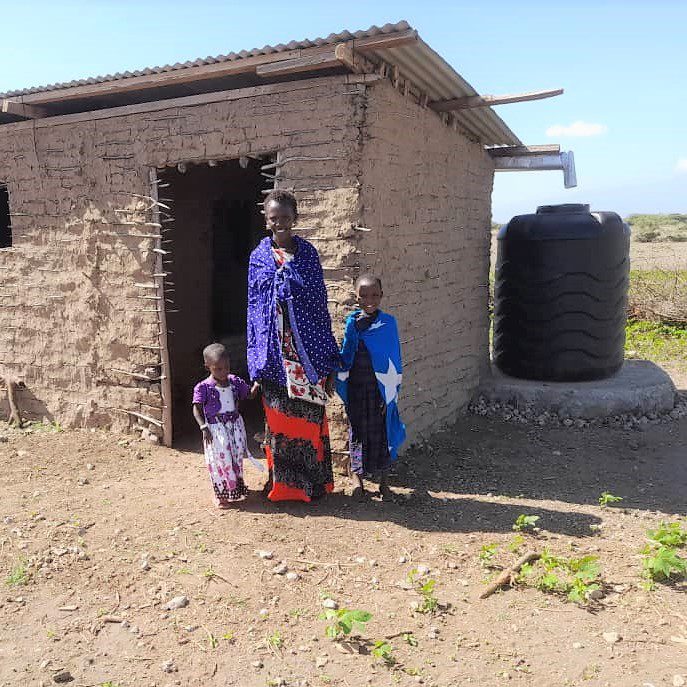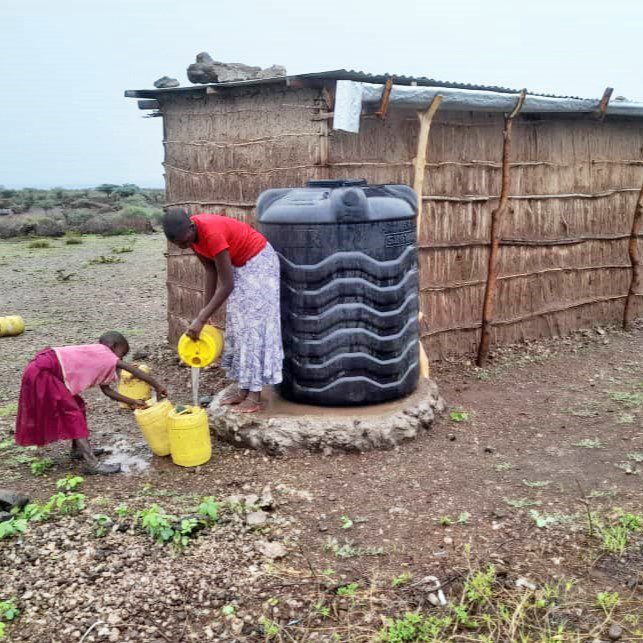 Thank you, donors, for empowering communities around the world!
Rick and Jeri, and the Strong Harvest team
More from Strong Harvest: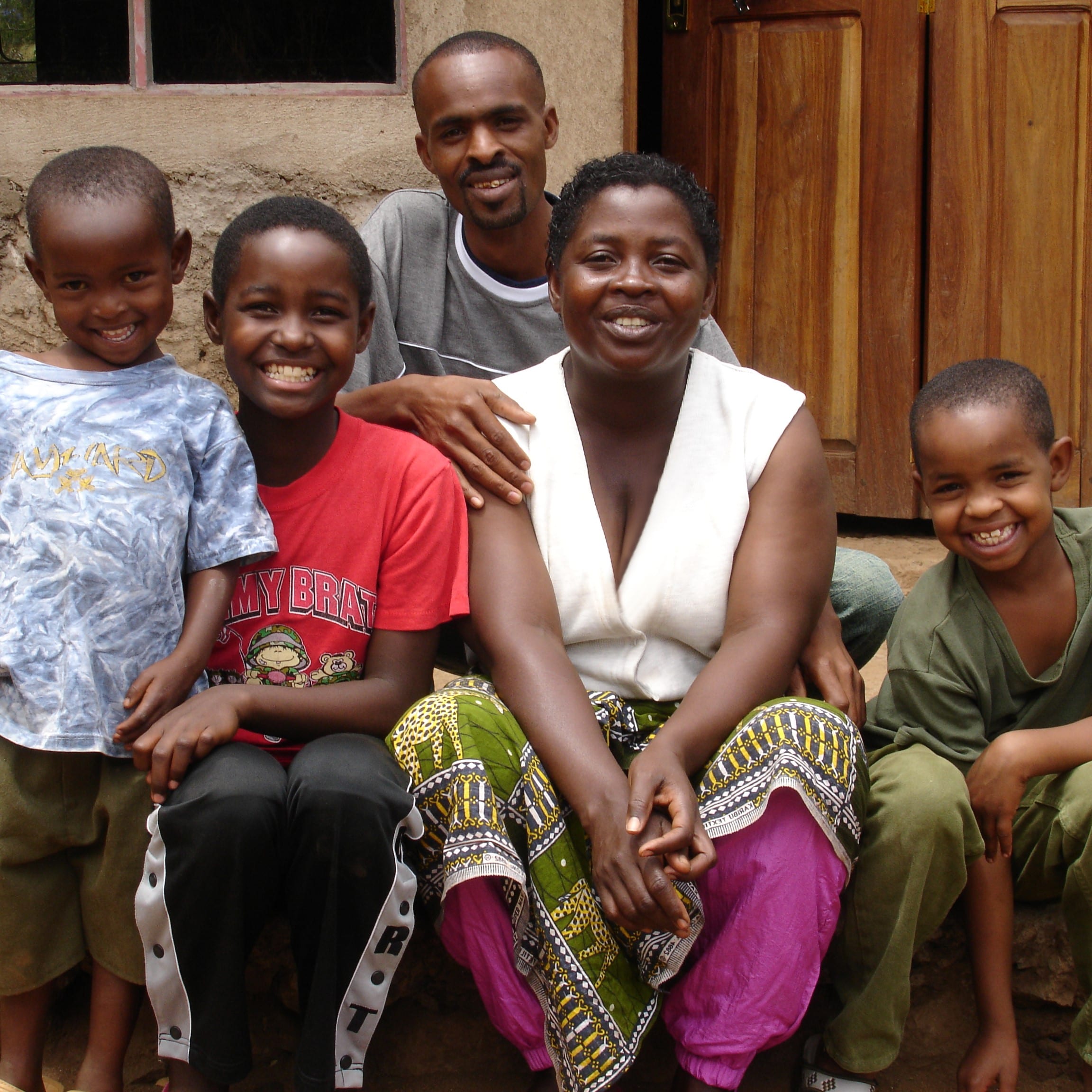 Strong Harvest empowers families and communities around the world!