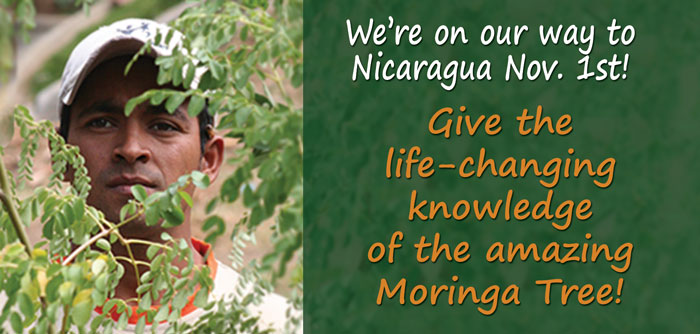 Strong Harvest is really excited to be heading back to Nicaragua next week! 
You can help us to provide the basics of life – good nutrition, clean water and economic opportunities – to Nicaraguan families through the use of the amazing moringa tree. 
Your support teaches families how to grow and use moringa to provide for their needs – right in their own backyards.  What we love about moringa is that it's simple and sustainable.  Really, with moringa, it is as simple as a tree!
SHI founders, Rick and Jeri Kemmer, are taking a team from Vancouver, Washington, to check in with the 40 Peer Educators they trained last January and to train 20-30 more!  Jeri shares what will be happening on this trip ~  
We'll follow-up with our current Peer Educators:
√  We'll see how our 40 Peer Educators are doing with growing and using moringa themselves and learn the ways they've been sharing their knowledge with others.
√  We will do continuing training with them, teaching how to do baseline health assessments with the families they train and how to track changes in health as families make moringa a part of their daily diets.
We'll also train up to 30 new Peer Educators: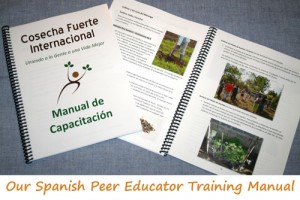 √  10 in Tipitapa – the village by the dump where most of the garbage from Managua is taken.  The majority of the residents of Tipitapa earn their living as garbage pickers and don't have a stable source of nutritious food.  While their children suffer from under-nutrition or malnutrition, many families in the village already have moringa growing in their yards; they just don't know what it is!  It's very exciting to be able to share with them what a valuable food source they already have!
√  10 in Jinotepe – who will be coming from various locations in western Nicaragua and will be able to return to their communities and spread the knowledge of moringa.
√  5-10 in Managua – who will be able to teach other city-dwellers how they can grow the tree, even if they have very little space, and provide amazing nutrition for their families.
We'll be partnership building:
√  As the good news of moringa spreads, there are opportunities to partner with other organizations and individuals to multiply the impact of Strong Harvest.  We'll be meeting with others who are working in Nicaragua to explore how we might work together.  We're looking forward to seeing what great things will come out of these new relationships!!
Really, it's as simple as a tree!  Please make a lasting impact in families' lives and donate today!