Pledge Your Birthday
Ask for donations instead of gifts ~ your generosity will change lives forever!
Movie Madness
Challenge people to give $5.00 for every movie they watch in a month.  Films, fun, and fundraising all at the same time!
Polar Plunge
Challenge your friends and family to take an icy dip at the local swimming hole to benefit Strong Harvest.
Donate your Wedding
Instead of wedding gifts, request donations to provide good nutrition to families around the world.  What better way to start your life together?
Karaoke Party
Love to sing? Belt out the oldies with your friends for a good cause!
Cook-off / Bake-off
Chili cook-off, casserole competition, Betty Crocker bake-off . . . anything that includes cooking and eating is always a great way to raise funds.
Have a Fun Run
Love to run (or walk)? Strap on your running shoes and raise funds for every mile.  Ask your friends to donate for every mile they log on their fitness tracker during a month.
Just Say No to Shaving
How about asking everyone you know to donate a dollar (or more!) per day for everyday they don't shave?
Sporting Event
Any kind of sporting fun: disc golf, basketball, baseball, bike riding, hiking.  Find something fun and do it to raise funds.  The possibilities are endless!
5-Minute Party
Have a party where everyone comes prepared to teach the gang how to do something they've mastered – serious or silly.  Everyone has a great time and makes a donation to Strong Harvest.
Have a Sale
Most of us have too much stuff, right?  Have a yard sale, put it on eBay or Craigs List, and donate the proceeds.  Have your friends and neighbors do the same!
Your Idea Here!
What crazy (or serious) fundraising ideas do you have?  Use your powers for good and empower families to improve their lives.  We can't wait to see what you come up with!
Need inspiration?  Check out these fundraisers!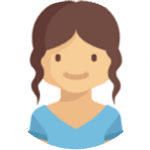 Meet up at your favorite neighborhood gathering place, share your passion, and see what happens!
We'll provide you with everything you need to make a difference!