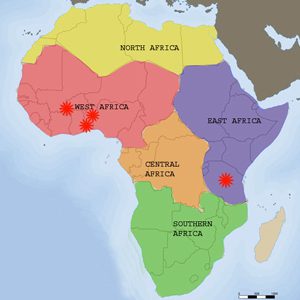 West Africa:  YWAM, Noepe, Togo – Jean, our lead Peer Educator in West Africa is the agricultural instructor at Ywam in Noepe where they are growing and using moringa.  Jean is also providing SHI training in surrounding villages as well as in neighboring countries.  ECHO-West Africa Impact Center, Burkina Faso – Strong Harvest presented at the ECHO Sustainable Agriculture Symposium in 2015 and will continue to collaborate with ECHO-West Africa in the future.  Maison Esperance, Bobo-Dioulasso, Burkina Faso  – We are partnering with this very effective ministry to street children, training Peer Educators in how to provide good nutrition through moringa.

East Africa:  Red Sweater Project, Mungere, Tanzania – Strong Harvest is partnering with Red Sweater Project to provide training for village leaders and parents.  Kweli (Truth) Learning Center, Katesh, Tanzania – Strong Harvest is working with Kweli Center Church and School to train teachers, pastors, local businessmen, and Peace Corps Volunteers from across Tanzania.  Church of God of Tanzania – Strong Harvest is training their pastors from all corners of the country to become moringa Peer Educators.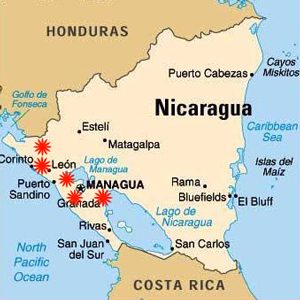 Nicaragua:  Forward Edge International – Strong Harvest is currently working with FEI in Nicaragua, with future partnerships possible in Haiti, Mexico and Kenya.  Other organizational partners include:  Connect Nicaragua in Managua and  Leader to Leader International in Granada and northern Nicaragua.  We are also partnering with the following churches, training both pastors and community members to become Peer Educators: Iglesia de Dios de Nicaragua (Church of God) in Jinotepe and Granada, El Faro (The Lighthouse) in Managua and Tipitapa, Luz y Vida (Light and Life) in Leon, Nueva Vida (New Life) in Chinandega.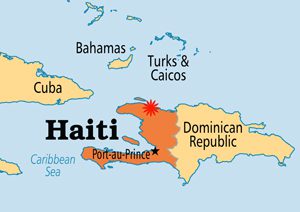 Haiti:  Eglise Baptiste la Grace (Grace Baptist Church) – Lory, Haiti.  Working with Pastor Fritzner Mompoint, we are providing nutrition and moringa training to villagers in northern Haiti where moringa grows abundantly, but the people are unaware of it's benefits.