Building a Global Translation Team – We Need You!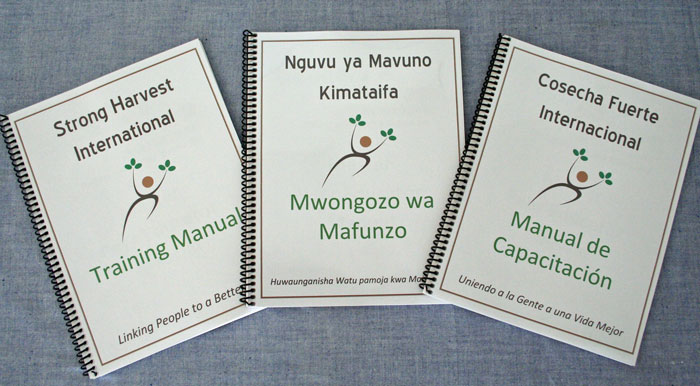 We're building a Global Translation Team here at Strong Harvest to move our training materials into as many languages as possible.  The knowledge of moringa is so life-changing that we firmly believe people need to have all of the information available in their own language.  Over this past year we have been blessed to find people from around the world who are willing to volunteer their translation skills!
So far, our training materials have been translated into Spanish, with Swahili, Haitian Creole and Jula (spoken in Burkina Faso) translations in the works.  We also need Haitian French and West African French and will need many other languages as we continue to work in different parts of the world. We will also continue to need further translations in each language as new materials are developed.
We are so excited to be working with people who believe in the mission of Strong Harvest and are willing to give of their talents so that others are able to have the amazing knowledge of moringa in their own languages.
Together we really can change the world, one family and one tree at a time!
If you have the talent ~ good language skills in both your mother tongue and in English ~ and the motivation to make a huge impact on the lives of families by providing good nutrition, clean water and economic opportunities, join our Global Translation Team! 
Please contact us at rick@strongharvest.org  We'd love to hear from you!