Abundant life.
We all desire it.
Strong Harvest's purpose is to work in the developing world to assist people to meet their basic needs in ways that empower and create dignity in the individual, that are attainable and sustainable at the family level, and that will be passed down from generation to generation.
In these ways, we hope to bring abundant life to all.
As we do this work, we recognize others who are also engaged in improving life around the world.  One such international organization is the United Nations.
In 2015, the United Nations (UN) adopted an initiative with 17 goals as part of a global partnership for all countries to work together to make our world a better place, and these goals are called the Sustainable Development Goals (SDGs).
We believe that joining forces is the best way to create sustainable change, so here is a brief description of how Strong Harvest is helping to meet some of these goals through our Moringa Training Program.
Moringa helps meet UN Sustainable Development Goals #2, #3 and #4: zero hunger, good health and well-being, and quality education.
Moringa directly:
addresses hunger through its many nutritional benefits
increases food security at the family level
improves the health of people of all ages, even including before birth when women consume it during pregnancy
Moringa has a positive effect on education because:
children with improved health are more resilient, able to attend school and retain what they learn

families who use moringa for economic benefit are better able to pay for their children's education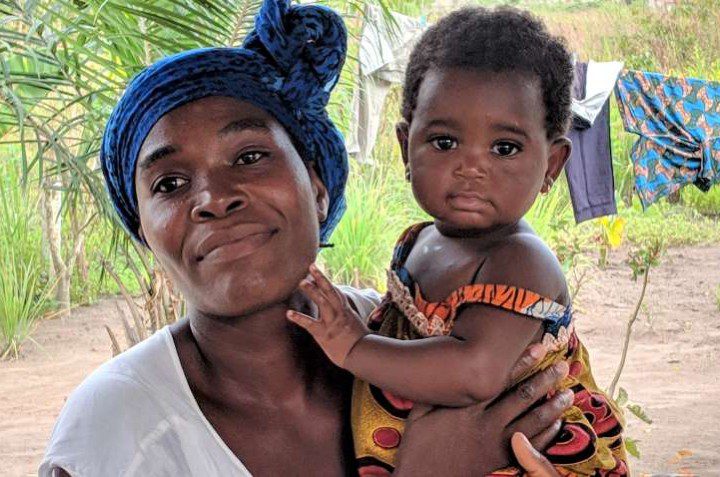 STRONG HARVEST STORY
In a small village in Togo, Klementine experienced the everyday miracle of moringa.  Her fourth child, Gracia, was born two months premature and was not thriving.  Klementine put her Strong Harvest moringa training to use and began drinking moringa leaf tea daily.  Soon, with both the quantity and nutritional value of her mother's breastmilk increased due to moringa, Gracia began to gain weight and is now a healthy child! 
Stay tuned to learn how moringa impacts many more UN Sustainable Development Goals! 
To read more about the United Nations' Sustainable Development Goals, please visit their website:
Join us in spreading the empowering news of moringa!
Rick and Jeri, and the Strong Harvest Team